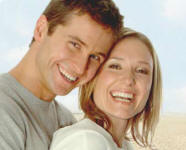 Hear what people are saying
about The House Doctor...
"We have found Aaron Vega to be a completely trustworthy, reliable and knowledgeable individual who employs only skillful assistants and maintains a clean job site. He is determined to satisfy his customer"


"There are few contractors in whom we would place absolute trust (we are born DOUBTING THOMASES). As a result of this experience, Aaron Vega is our contractor of choice. We are certain that you, too, can feel at ease in employing him."


"We would recommend this firm for all construction tasks. We are impressed with Aaron Vega's determination to do a technically perfect job while keeping in mind the need to please the customer at the same time. Furthermore, Mr.Vega has telephoned us since the job completion to ensure that we are still satisfied with his work. WE ARE!!!"


"I am a great supporter of Mr.Vega and think highly of his work. All of the homes that I have worked on for him have been of superior quality and outstanding design. I would not hesitate to refer potential buyers to Mr.Vega."